How to import a classic car in France?
Publié par Eplaque - 4 min de lecture ⏳
Le 24/01/2023 - Mis à jour le 23/08/2023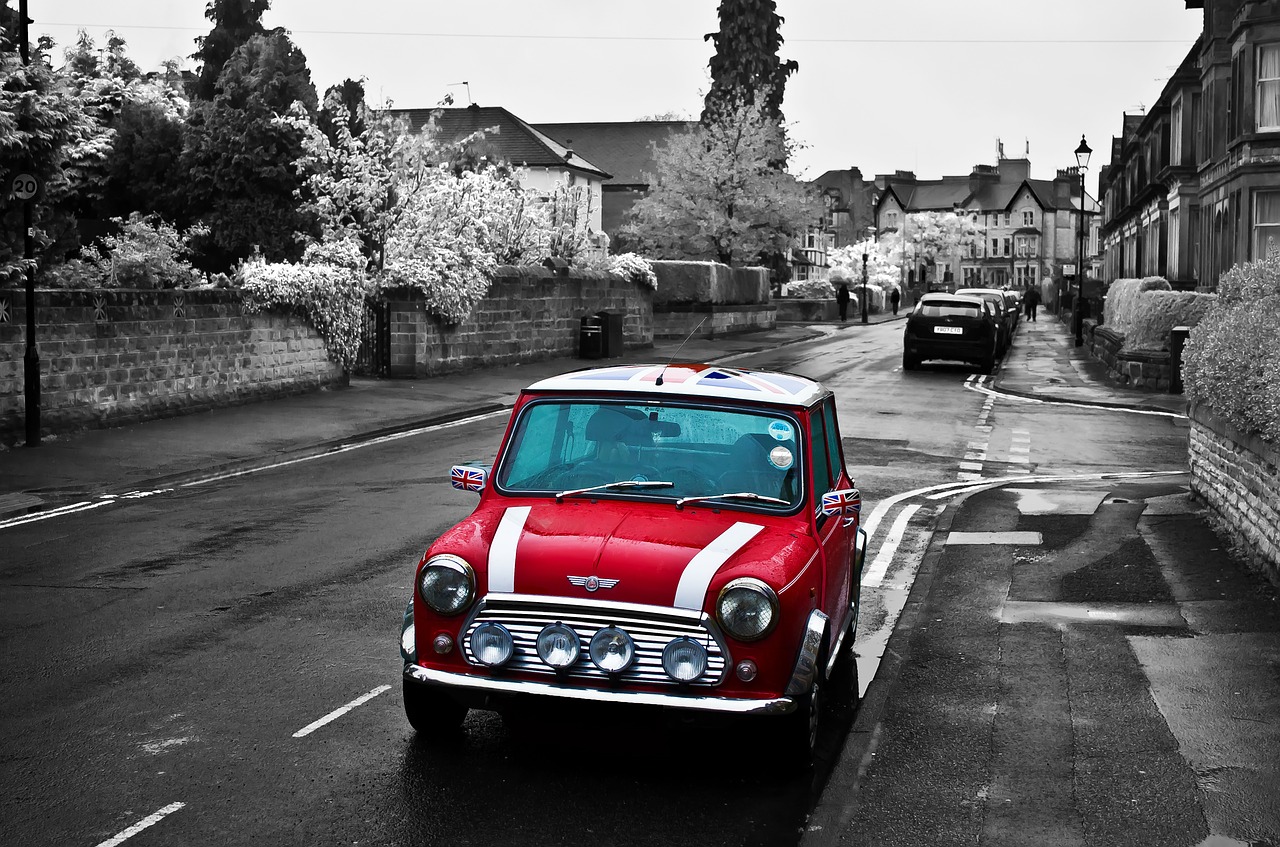 Car registration in France can be confusing, even for locals. If it's true for standard procedure, it's natural to be lost when trying to import a classic car in France. Are you in such a position? Do not worry! Eplaque, your French car registration expert in English, explains everything you need to know about importing a vintage car in France, and registering it!
Classic car: French criteria
Before going into the details, let's define clearly what a classic car is according to French law. It is:
A vehicle that is at least 30 years old (first registration)
A car that is not produced anymore
Finally, a car that is in its original state (no heavy modifications, such as a modern engine under the hood)
When a vehicle fulfills those 3 conditions, it is eligible to a classic car registration certificate.
Classic car registration: definition
In France, classic cars don't get a special car registration certificate as such. They simply get an additional mention, "collection", visible in the Z field of the "carte grise". However, this word make a huge difference, since such vehicles enjoy many perks:
Exemption of rules regarding low emission zones (Paris, Lyons, Marseilles…)
MOT every 5 years, instead of 2 (even total exemptions for vehicles < 1960)
Such vehicles can use vintage plates (black background)
VAT and duties: 5.5% instead of 30%
No need for an individual approval (RTI) to be registered
Importing a classic car to France and registering it: how-to
Now that we have clarified those important topics, let's go to the heart of the matter: how to import a classic car in France, then register it. The procedure depends on the country of origin from a fiscal point of view.
How to import a classic car in France from the EU?
When a vintage vehicle is imported from a country part of the EU, there is no need to go through French customs. You simply need a "quitus fiscal". It is a special certificate provided by the tax authorities that ensures that the VAT is paid. In the context of a car imported from the EU, it is only due when a vehicle is considered as new (older than 6 months & mileage higher than 6,000 km). In principle, vintage cars don't fall in such a category. We had, however, a reader who explained he had to pay VAT because his vintage car had less than 6,000 km… It's the exception that confirms the rule.


Where to get your quitus fiscal? Contact your "service des impôts des entreprises" (SIE), you can find yours thanks to this resource. Application methods vary per office (online, in person, by mail).
Import a classic car to France from outside the UE (UK, US, etc.)?
If your classic car comes from a country not belonging to the European union, you'll need a 846A certificate from the French customs. That means that you will have to pay VAT and duties. There is however good news: instead of paying 30%, you'll pay 5,5% on the value of the vintage car. Moreover, if you import a classic car in France in the process of moving in to take permanent residency in the country, those will be completely waived. You must get this 846A certificate in the days following the arrival of the classic car in France.
How to get the "classic car" classification on the carte grise?
In order to get the "mention collection", you must provide a certificate that proves that the car is eligible to that status. It is called an "attestation de datation et de caractéristiques". You have 2 options to get yours:
From the manufacturer, if it still exists, and in France (mostly for local brands such as Citroen, Renault, Peugeot…)
From the FFVE (Fédération française des véhicules d'époque): it costs EUR 60
Applications are to be sent by mail. You'll find the application form and the instructions on the FFVE website. They are working on an online request tool, but in January 2023 it was still not available for individuals (beta test ongoing). It should be before the end of the year.
Classic car import: what about the certificate of conformity?
There is no available European certificate of conformity for vintage cars, since that document appeared in the end of the nineties. The general rule is that such s vehicle should get an individual approval (called RTI) to be registered. However, most vintage cars don't need it thanks to the attestation de datation et de caractéristiques.
How to register an imported classic car in France?
Once you have the quitus fiscal or 846A certificate, you are almost good to go to register your imported classic car in France. Here are the standard documents one should provide when registering a car in France:
Original car registration certificate or alternative official document that identifies the car
Proof of address
Proof of identity
Technical inspection/MOT (not older than 6 months)
Proof of insurance
Registration certificate form duly filled
A problem ? Eplaque will assist you!
We are an approved French car registration company since 2009. We provide a fast and efficient car registration service to locals and foreigners alike. We can handle your request in English to facilitate the issuance of your classic car registration in France. Please note, however, that we cannot help you with the steps regarding the quitus fiscal or the 846A.