Petrol price in France: what to expect, how to save?
Publié par Eplaque - 4 min de lecture ⏳
Le 13/01/2023 - Mis à jour le 18/08/2023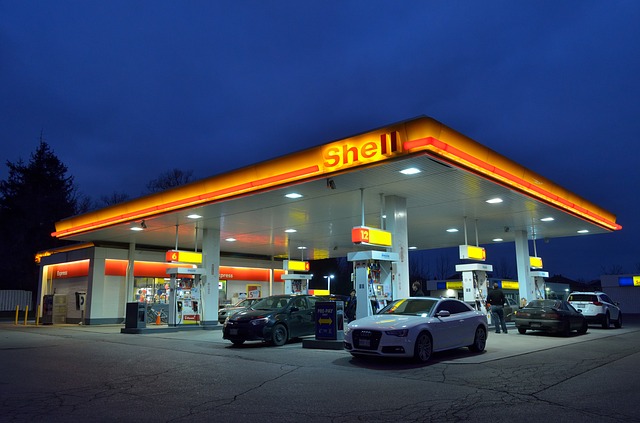 With some of the highest fuel prices in Europe, France is becoming an increasingly expensive place for those having to fill their tank there. Many motorists are asking questions about the price of petrol in France. Such as "How to find the cheapest petrol in France?" We'll answer that question, and give you an idea about diesel and petrol prices.
Average price of petrol in France (+ diesel and LPG)
Here is the average petrol and diesel price in France, as well as how much to pay for a litre of LPG:
| | |
| --- | --- |
| | French average price on August 18, 2023 (per litre) |
| France petrol price | 1.948 € |
| France diesel price | 1.865 € |
| France LPG price | 0.994 € |
Price of petrol in France VS UK : comparison
How much is petrol per litre in France? What about diesel and LPG? The cost of fuels in France tends to be higher than in the UK. For example, as of the 18th of August 2023, here are the average prices in the UK and in France (per litre):
| | | |
| --- | --- | --- |
| Fuel | France | UK |
| Unleaded 95 | 1.948 € | 1.75 € |
| Diesel | 1.865 € | 1.77 € |
| LPG | 0.994 € | 0.98 € |
Comparison fuel prices UK VS France (in euro, per litre)
As you can see the French petrol price is much higher. Other fuels, such as diesel and LPG, are marginally cheaper in the UK. Please note that EURGBP exchange rate can flip things around. For example, LPG was cheaper in France during winter 2023. Since then the pound went down, making it more expensive for British travelers to buy fuel denominated in euro.
Where to find cheap petrol in France?
If you want to find out where you can get cheaper fuel in France, then try checking out an online tool such as Prix Des Carburants or Plein Moins Cher (in English). Those online tools are updated continuously so that you can compare current prices at different service station chains throughout most major towns and cities across France.


By doing your research online before setting off, you should easily find the best deal available locally. You could also use Google Maps combined with an app like Waze which allows anyone driving in France access. You'll get updated information regarding traffic jams or reports of accidents or even blocked roads thus helping them avoid any unnecessary delays. This will help saving petrol, while searching for fuel stations with the best price of petrol along your planned route.
In comparison to other countries, France has more than its fair share of petrol stations and it is possible to benefit from competition by comparing what's available on different sites. Generally speaking, the French equivalent of supermarket fuel is usually cheaper than traditional forecourt pumps as brands such as Intermarché, Leclerc and Carrefour routinely have sales and discounts on petrol prices. Although these savings may only amount to a few cents, they can soon add up over a long-distance trip.
The regional impact of fuel prices in France
Petrol price in France can vary a lot from one region to another. For example, significant gaps can be found between fuel station prices in Paris, a small town in the West or a middle size city in province. Those are explained by those reasons:
In areas with low population density, competition is almost nonexistent, it therefore can push petrol prices up. For example, in the West of France, which has fewer motorways, fuel is more expensive
Rental costs have an impact on prices. They are the highest in Paris, therefore petrol price is the most expensive in the capital
Supermarkets offer cheaper fuel to encourage consumers to visit them, and buy other products in their stores. The less an area has those fuel stations, the less competition, hence the higher the prices
Tips to find the cheapest petrol in France
Avoid to refill in petrol stations located along the highway
When possible, don't buy petrol when visiting Paris, refill before entering the capital area
Use supermarket petrol stations, usually their petrol prices cannot be beaten in France
Use tools to locate the cheapest fuel stations in your area, such as Waze and Google Maps
In conclusion: if you plan on driving in France, it is definitely worth taking the time to compare respective French petrol station prices along your route so you can save money at every opportunity – especially where there are considerable distances involved. But don't forget about double-checking any pricing anomalies that may be applicable, as some service stations such as Total often add further discounts to motorway stops along some routes. Happy fuel hunting!
FAQ about prices in filling stations in France
How much is petrol in France?
It is about 10% more expensive than in the UK. As of January 2023, the average petrol price in France is around 1.87 EUR per litre.
How much is diesel in France (per litre)?
Diesel price in France is about the same price as in the UK. As of January 2023, the average petrol price in France per litre stands around 1.87 EUR.
How much is LPG in France?
French LPG is sold a bit cheaper in France, compared to UK prices. You might save around a pound on a refill, so don't expect big savings.